aRTCAMP 2021
A UNESCO Art Camp
at Ajman University
March 14-21, 2022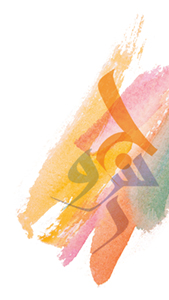 JUSOOR – BUILDING BRIDGES THROUGH ART
 Dear Respected Artist, 
Ajman University is pleased to invite you to Jusoor, a UNESCO ArtCamp to promote peace and sustainable development through the medium of art. Scheduled from March 14-21 2022, Jusoor, or Bridges in English, symbolizes UNESCO's continuous quest to eliminate conflict and rift, and bring humanity together through intercultural dialogue and exchange. 
The ArtCamp will be held at Ajman University's campus in Ajman, UAE with the intent of diversifying UNESCO's efforts to eliminate conflict and encourage sustainable development throughout the globe. Jusoor is a unique and invite-only event for a select group of talented artists in the Middle East and across the world to express their artistic sensibilities in the service of humanity and peace. 
Some of the earlier editions of the UNESCO ArtCamp have been exhibited at the United Nations Headquarters in Geneva, Victoria Cultural Center on the island of Gozo in Malta, and the United Nations Headquarters in New York, among other prominent global locations. 
Ajman University is committed to making Jusoor a grand success, and will provide all the support, including painting materials, accommodation and other related facilities to participating artists at the art camp. The event will also offer each participating artist a 15-minute presentation slot to showcase their national culture and demonstrate their commitment to peace and sustainable development. 
The registration form provides further details on the rules of participation, facilities provided and the benefits that participating artists can expect from Jusoor. Please fill up the form before 10 February 2022. 
In case you wish to request any further assistance or support to facilitate your participation in Jusoor, please feel free to reach out to us at (artcamp@ajman.ac.ae or 0097167056681). 
We look forward to receiving your confirmation of participation at this high-profile art event by UNESCO to further the cause of peace and sustainable development. 
Dr. Karim Seghir
Chancellor, Ajman University
Ms. Hedva Ser
UNESCO Goodwill Ambassador for Cultural Diplomacy and Godmother of ArtCamp Andorra
Mr. Jean-Michel Armengol
Secretary-General, Andorran National Comission for UNESCO

Direcció
C/ Prat de la Creu 68-76
AD500 Andorra la Vella
Principat d'Andorra